Dr. Jonathan Ciraulo
Department

Systematic Theology

Title

Associate Professor of Systematic Theology
Education
PhD (University of Notre Dame, 2018)
MTS (University of Notre Dame, 2012)
BA (George Fox University, 2010)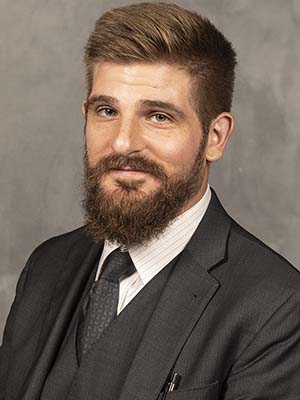 Biography
Dr. Jonathan Martin Ciraulo joined the Saint Meinrad faculty in 2018. He teaches various courses in systematic theology, such as Christology and Ecclesiology.   

His research focuses on sacramental theology, ecclesiology, and philosophical theology and figures such as Hans Urs von Balthasar, John Henry Newman, Maurice Blondel, and Erich Przywara.   

He is the author of The Eucharistic Form of God: Hans Urs von Balthasar's Sacramental Theology (University of Notre Dame Press, 2022) and Distributed Like Bread: Hans Urs von Balthasar Speaks to Seminarians (IPF Publications, 2023) and translator of Xavier Tilliette, The Eucharist in Modern Philosophy (CUA Press, 2023). 

His articles, book reviews, and translations have appeared in the journals Modern Theology, Theological Studies, Communio, Studia Patristica, Pro Ecclesia, The Heythrop Journal, and Newman Studies, among others.

He is currently completing a book with the provisional title of The Sacramental Principle: An Essay on the Philosophy of Cult, which argues for the way in which various conceptions of sacramental efficacy (and denials thereof) have shaped metaphysical decisions in modernity.
Email: jciraulo@saintmeinrad.edu