Google Scholar (GS) can be used to search many of the restricted holdings of Archabbey Library's databases in a single search. GS will search EBSCO databases and JSTOR as well as the open internet in a single search. To do this, you need to get GS to recognize that you want to include the resources available through Archabbey Library in your search. The search results will provide hyperlinks to those resources.
First, click on the three horizontal bars on the far-left of the GS search page.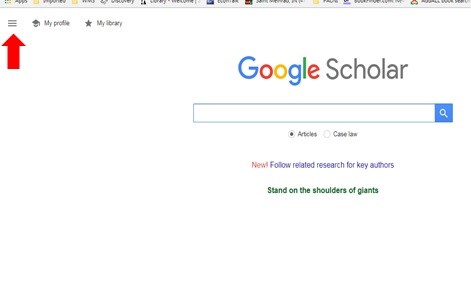 Then click on "Settings" from the left screen options.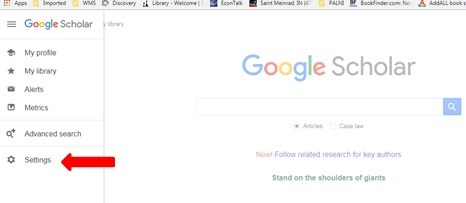 Then click on "Library Links" on the left side of the Settings Page.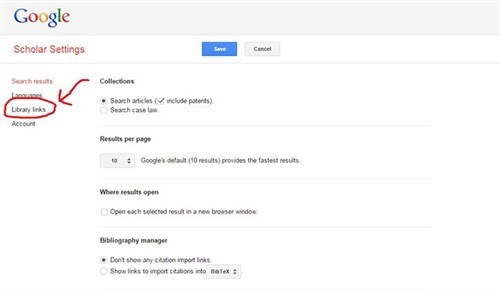 Next, type "Saint Meinrad Archabbey Library" in the search box and hit enter. "Saint Meinrad Archabbey Library" will appear below the search window with a check box. Check that box. Leave the checkmark in the "Open WorldCat" box as well. Save your selection.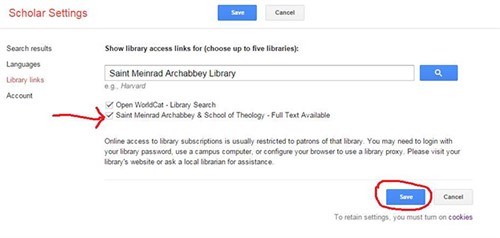 Your search results should now look like the screen shot below, with links to Saint Meinrad resources on the right side of the page. If you are off campus, you will need to log in to WorldCat Local with your Archabbey Library barcode and password for the links to be active. You can do this with the link on the top right of the Advanced Search of the catalog.