Two join Board of Overseers
Thursday, October 1, 2020
The Board of Overseers has added one new member and a returning member to the advisory board for Saint Meinrad Seminary and School of Theology, St. Meinrad, IN.
The board advises President-Rector Fr. Denis Robinson, OSB, on matters related to the school's programs and performance and addresses strategic questions regarding the future of the school. Each member serves a three-year term.
New to the board is Mary A. Sheets of Greenwood, IN. Returning is Dr. Corazon Veza of Elizabethtown, KY.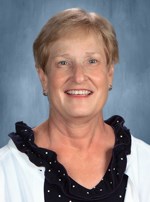 Mary A. Sheets serves as registrar at Roncalli High School in Indianapolis. Previously, she was director of medical and surgical nursing at St. Francis Hospital Center, as well as in other nursing positions.
She is a graduate of Our Lady of Grace Academy in Beech Grove, IN, and earned a Bachelor of Science in nursing and a Master of Science in nursing administration from Indiana University in Indianapolis.
She and her husband Paul have four children and are members of SS. Francis and Clare Parish.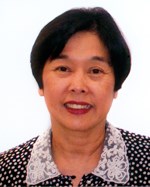 Dr. Corazon Veza is a retired hematologist/oncologist and a member of the American Society of Clinical Oncology and the American College of Physicians.
She attended Immaculate Conception Academy and the University of Santo Tomas in Manila, Philippines, where she earned a Bachelor of Science in preparatory medicine and her doctorate in medicine. She did her fellowship in hematology/oncology at the Medical College of Pennsylvania in Philadelphia.
She and her late husband Gregorio have three children. She is a member of St. James Parish in Elizabethtown. She is beginning her seventh year on the Board of Overseers.