Fr. Thomas Richstatter, OFM
Department

Emeritus

Title

Professor Emeritus of Sacramental/Liturgical Theology
Education
BA (Duns Scotus College, 1962)
MA (University of Notre Dame, 1971)
MSL (Institut Superieur de Liturgie, 1976)
STD (Institut Catholique de Paris, 1976)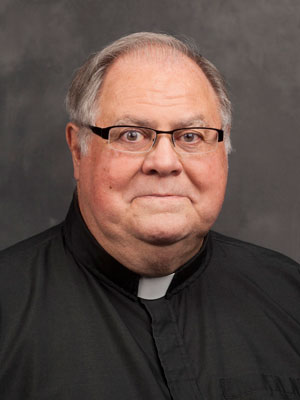 Biography
Father Thomas Richstatter entered the Franciscan Order in 1958 and, since his ordination to the priesthood in 1966, he has devoted most of his life to the study and teaching of liturgy and sacramental theology, together with writing, preaching and parish work.
Before coming to Saint Meinrad in 1984 he served as the Executive Secretary of the Federation of Diocesan Liturgical Commissions. He is a member of the North American Academy of Liturgy, the Catholic Academy of Liturgy, the Societas Liturgica and the Canon Law Society of America.
He is most widely known for his liturgical and sacramental contributions to the monthly publication Catholic Update and for his work with Catholic Update Video.
His book The Sacraments: How Catholics Pray has been used by many parishes with catechumens and candidates coming into the Catholic Church. He is the author of Liturgy and Worship: A Course on Prayer and Sacraments, a religion text for Junior High students (Sadlier). His most recent book is The Mass: A Guided Tour.